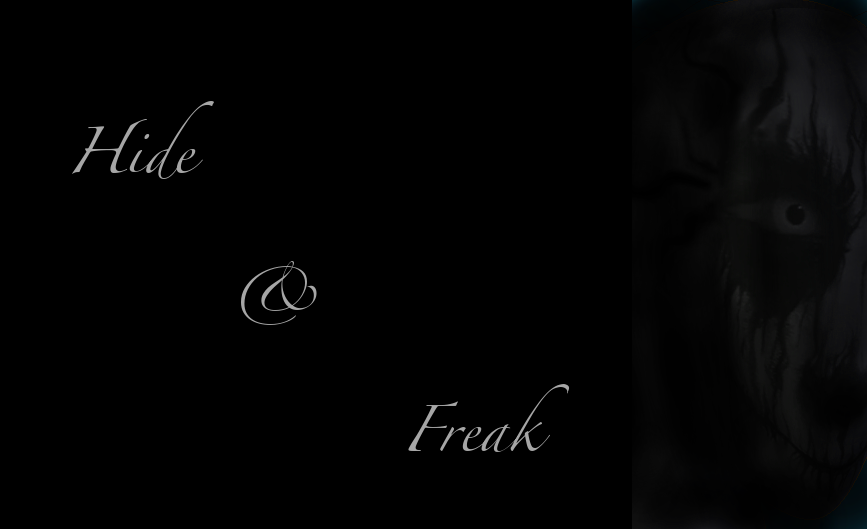 Hide & Freak
In Hide & Freak you must find your way out of the maze-like dream world. To do this you need to find the grandfather clock, using only the sound of its ticking. Meanwhile, there is also a banshee that stalks you through the dream world. If she finds you, you will never be free from her. If the clock strikes midnight before you escape you will be trapped in the dream forever.
Headphones are very helpful in positioning the grandfather clock and the footsteps of the banshee hunting you.

Controls:
Left, Back, Forward, Right = A,S,W,D
Toggle Sneak (slow, silent) = V
Sprint = Space
Torch = 1
Gun = 2
More detail on how to play can be found in the Tips screen.
Download
Click download now to get access to the following files:
HideAndFreak_mac_1_4.app.zip
30 MB
HideAndFreak_win_1_4.zip
25 MB